Some Kind Words From Our Customers About Our Tree Services
If you have used our services in the past then it would be great if you can let us know what you think of the service you experienced and any suggestions to improve.


Call us at 07952 046494 for a free consultation now!
---
Testimonials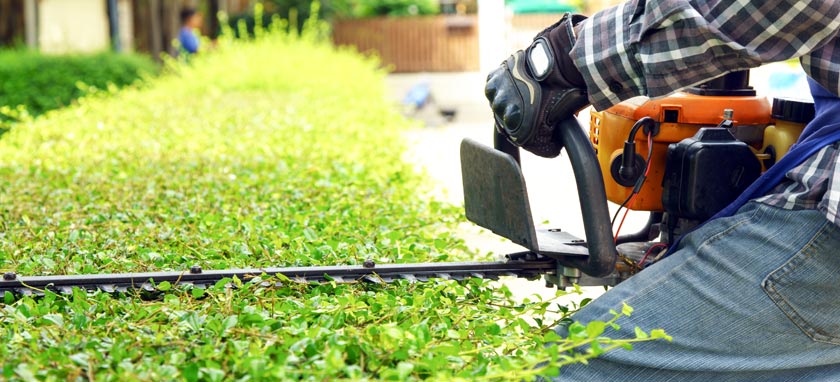 ---
"Mr. Purdie was spot on time, and worked quickly and professionally. He was meticulous, safe, and did an excellent job with my front hedges that were desperately in need of a good trimming. I highly recommend Special Branch to anyone in the Edinburgh area. A+++ "

Cassandra Chaya Khan
"Special Branch did a really tricky job for us (removal of tree growing out of our retaining wall over a busy street) at a great price, on time and no mess. Woukd highly recommend. "

Mary Jamieson
"Fantastic honest advice, very professional, did a fantastic job-all debris cleared away. Would use again and highly recommend. "

Sandra Murie
"Stevie is a great guy and his team are prompt, competitively priced and do a fantastic job. This is the 2nd time we have used Stevie and would not hesitate in recommending them to anyone needing tree surgery and hedge trimming! "

Heather Small
"Great job by Liam and his buddy, giving our 2 old trees which had been damaged during house build some much much needed TLC and shaping . Our ancient cherry and apple trees are much happier now - looking great Best wishes"

Mags Rae
Thanks guys for sorting out my rowan tree this morning - it's looking lovely after its expert "haircut".
"Great job by Liam and his buddy, giving our 2 old trees which had been damaged during house build some much much needed TLC and shaping . Our ancient cherry and apple trees are much happier now - looking great Best wishes"

Margot Montgomerie
"Stevie & the guys are everything you could ask for in a tree surgery company. Good price, honest advice, turned up when they said they would and did a great job of felling my 7 conifers. Left the garden nice & tidy afterwards too. Definately recommended."

Neil Wignall
"These lovely fellas came to do a neighbour's tree whilst I was attempting to give my hedge a haircut. Stevie was instructing his colleague who was up the tree and at the same offered useful tips and even got his loppers out & shimmied up the ladder to deal with some rogue branches. My hedge looks very smart now. Would totally recommend as thoroughly nice chaps who know their stuff, are kind humans and left everything super tidy. My neighbour who had hired them was thrilled with the job they did on her tree too!"

Thomasina Smoor
"Stevie and his staff did a fantastic job, a fair price for a brilliant job. Very impressed with the precision cut on our hedge. Would definitely use them and again and thoroughly recommend!"

Alex Small
"They have just cut a big beech hedge and trimmed back a rampant holly tree. All done quickly and effectively. This is the third year I've used them and will have them in again next year."

Stuart Monro
"Brilliant job done by Stevie & the guys. Very professional, courteous and reasonable. Highly recommend."

Mairi Anne Bowen
"Stevie and co were very professional - came back with a quotation right away after visiting the site and then did a terrific job, with an immaculate clean-up afterwards. Highly recommended. Thanks guys!"

Clair Barrass
"Stevie and co were very professional - came back with a quotation right away after visiting the site and then did a terrific job, with an immaculate clean-up afterwards. Highly recommended. Thanks guys!"

Clair Barrass
"Great company very efficient, would highly recommend them."

Grant Packwood
"Amazing work, quick and professional. Thanks team see you next year."

Lynn Westwood
"Very quick and efficient service by these guys! Thank you. We will now hopefully enjoy the sun in our garden this summer."

Christine Virtue
"Can thoroughly recommend this team of young Scottish lumberjacks. Dependable, conscientious, good humoured plus meticulous tidy uppers. Looking forward to having them back again in 2 years time for another trim of the cherry trees."

Margaret McGregor
"Very good work at a very reasonable price. The ground is left pretty clear after tidying up."

Colin Tait
"Well done in rescuing the cat today when the sspca etc couldn't be bothered and poor thing had been stuck there for a few days likely starving and thirsty. You guys ROCK."

Michelle Farquhar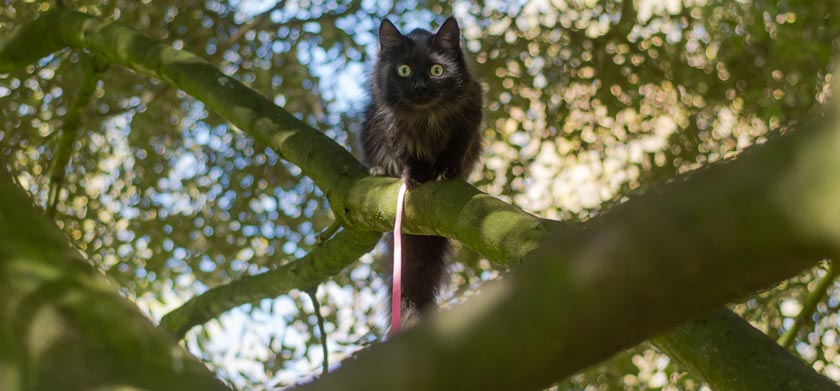 ---
"Very pleased with the service. Tree taken down with great skill and speed. A very helpful team."

Aidan Grisewood
"Very helpful guy would definitely recommend."

Michele Hall
"Highly recommend Special Branch. On time, detailed explanation of what was required and how it would be done and true to their word that's what they did. Very skilled guys and very friendly too. I'll recommend to all my friends."

David Inglis
"Professional, yet friendly from the outset. Faced with a difficult task when asked to undertake a crown reshaping of my old oak in unrelenting weather conditions. Special mention to Cameron Crowberry who was born to yield a chainsaw, a true testament to his profession"

Michael Bunker
Great. Very quick response, informative site visit and the guys doing the work on the day were excellent. Opened up the garden and my neighbour even wanted more done. They also left the garden far cleaner than it was before, branches gone with no clean up. I have already recommended them to friends.

Kieran Dodds
First class service - recommended by a friend. I recently moved to a new property and had no idea what to do with a vastly overgrown beach tree. Stevie's advice was spot on and the job was completed swiftly, with minimum disturbance and no mess. Would highly recommend.

Irene Mackenzie
Stevie and Cameron have done a number of jobs at my home and my rental properties (annual apple tree pruning, taking down medium and small trees, removing large bushes, etc). I can always count on them to come when they say they will, charge a fair price and to do a great job cleaning up. I wouldn't hesitate to recommend them for any tree work.

K Dubbeldam
Stevie and his crew did a grand job removing two trees and their stumps from my garden. Would have no hesitation in recommending Special Branch to my friends.

Cliff W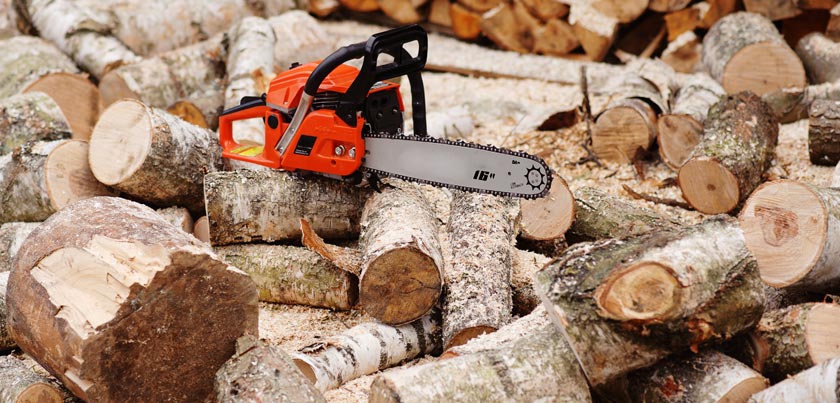 ---
Friendly and approachable team completed on time and left the site clean and tidy. Fair price, and no damage to plants in the proximity.

Julie B
We had a large Ash tree which was growing out of control and had started to lean over an adjoining property. It is a terrace with no direct access between the garden at back and main road out front so I was a bit concerned about how the tree could be safely felled and removed, and what it would cost! Shouldn't have worried. Called Special Branch on strength of previous reviews. Stevie came out to visit and sized up the situation reassuring me that they could work round the restricted access. He was able to give me a very reasonable quote there and then.

Working with Cameron he completed the work in a day and a half (cutting everything up into pieces small enough to be carried out through our house and the garage of an adjoining property) then cleaned up thoroughly after - all that was left was sawdust.

We had Stevie back a few days latter to plant a couple of evergreens which will hopefully now thrive in the light. Thank-you neighbour and thank you Stevie and Cameron. Top job!

John S
Thank you for a job well done by Stevie & the boys. A tricky job is understated when I say that you succeeded in removing 3 massive difficult trees. The skills that you & your team demonstrated was first class. I would have no hesitation in recommending you & the team, however,make sure you have plenty of herbal tea & plenty chocolate cake.

Pamela S
Stevie and Cameron from Special Branch Scotland done a fantastic job of removing some large limbs and pruning two very large horse chestnut trees in our garden. The job was complicated by the trees being protected and in a conservation area but Stevie made numerous visits to look at the trees and offered lots of free advice before we even agreed for them to do the work. Some large and very heavy limbs were situated above our house so required expert removal and careful lowering to the ground. These guys are very knowledgeable, professional and friendly and I would highly recommend them to anyone requiring tree work.

Michael S
Professional, accommodating, patient and reassuring- just what you need when you are trying to have a 50ft fir tree removed from your garden and it borders your neighbours!

Stevies sense of humour might need to come with a health warning but his knowledge, understanding and professionalism are of the highest standard.

Cameron coped very well under the pressure of an audience including grandparents and small children. And despite being very busy were able to accommodate a request to come at the weekend so the kids could see the tree come down, shape the stump into a seat and cut a couple of discs for our local nursery for resources for the kids!!

Very hard working, polite, friendly and patient with my many and varied questions.

I'm delighted with my new garden furniture and look forward to enjoying the garden with a cuppa from my new seat and side table.

Catherine G
I needed advice on a rather over laden silver birch tree which was the cause of some problems with my neighbours. I contacted Special Branch and Stevie came that afternoon. He advised a crown reduction which he and Cameron carried out 2 days later. They were extremely professional but with the laughter and support that made a worrying situation much easier. Unfortunately, there was a pigeon nesting high in the tree and Stevie said, quite rightly, that he could not disturb the nest. They returned 3 weeks later after the birds had left to complete the job.

I found them to be very skilful and knowledgeable about their work and would definitely recommend them to anyone.

Lorna, Cramond
Thank you Stevie and Cameron for a great job. Our 4 large trees are looking much healthier and cared for! Both were extremely professional and accommodating and I'm very pleased with the outcome. I will certainly be calling on their services again on an annual basis.

Highly recommend this company - why go anywhere else?!

Rachel P
Special Branch have just done a fantastic job chopping and pruning some trees in my garden. A small job but nonetheless a great, friendly, professional service with a smile. No mess left at all. I would not hesitate to recommend these guys.

Fiona L
The Special Branch team were polite friendly and knowledgeable. They were very hard working and cleared up really well having taken down a 30ft tree in our garden. Their quote was also very reasonable compared with others I received. I would recommend this team to others.

Helena L
Stevie and Cameron took down 2 trees for us and cleared some ground. They turned up when they said they would, were very friendly and generally did a great job!

Anne F
We hired special branch scotland last month to removed a large eucalyptus tree from our garden . 2 very friendly and polite guy showed up my husband and i felt very comfortable with there advice and professionalism. After a long chat with them we decided to hire them. They completed the work very well and wouldn't hesitate to used them in the future highly recommend using if your need tree surgeons . Mr Mrs Taylor smith Hamilton Colinton.

CcC
Can't recommend Special Branch too highly. They were on time, and did a great job despite appalling weather. Very professional and their fees were very reasonable. I would recommend Special Branch to anyone needing tree surgery.

Yvonne D
1. I have used Stevie and his crew for a number of garden and tree jobs and would highly recommend them. Friendly, fast and they come when they say they will.

2. Fabulous service, always a great job, I would highly recommend for tree surgery or gardening/landscaping. Stevie and team have helped me with a number of projects and I will continue to use them.

Kate F
We had a large diseased birch tree in our garden in Morningside that we were desperate to remove and a friend recommended Special Branch Scotland to us. Two men showed up at our door and were both charming, professional, and most importantly, on time! This seems to be a rare trait these days.

The tree was removed with obvious skill and experience. They explained in detail what had to be done and how they were going to do it. We had the peace of mind from the very start. Everything was done according to the time frame that was set; they were on time, friendly, professional, and even tidied up after themselves. What more could one ask for?

For anyone who is looking for a tree surgeon, I highly recommend Special Branch Scotland. We are definitely planning to use them again to maintain our other trees.

Jane A
Recently used this company and the price was great and gave outstanding service and very reliable. I would definitely recommend them.

Kim D
I have recommended Special Branch Scotland to many of my customers. As a gardener I get asked fairly often to recommend a tree surgeon and Stevie at Special Branch is always who I say.

Having seen Stevie and his team work I can say they are very skilled at what they do. They are also very experienced equipped for every possibility.

You would be hard pushed to find a better tree surgery team than Special Branch Scotland out there.

Trugreen - website
I called Special Branch after a tree in my back garden began blocking the light coming in. They arrived promptly at the arranged time and undertook the work with great care and attention.

The team were very skilled at what they did and even made sure everything was tidied up fully at the end.

I will definitely use Special Branch again and would highly recommend them to anyone needing tree work done.

David I
We recently hired Special Branch Scotland. 2 really friendly guys turned up. They were really professional and obviously knew what they were doing. I had to have a very large tree removed from my garden. They responded quickly, were very helpful over the phone and in person. Our tree was removed quickly and safely. They cleared up after themselves and I couldn't be happier with the job they've done. Will use them again.

J Croft
We came to Special Branch because of consistently good reviews, and it turns out they're all very well deserved. They turned up when they said they would, worked extremely hard, and cleared up everything behind them. Stevie was very professional, and inspired confidence that he knew exactly what was needed, and how best to go about it, including making sure that it was all done safely. The banter is a bonus - they provided lots of laughter (and a few dreadful jokes), which all contributed to a very positive experience. Can't recommend the firm highly enough.

Diane W, Edinburgh
"Special Branch look after all aspects of our gardening requirements from grass and hedge cutting, tree work, planting through to general maintenance. They are extremely passionate about their industry and all work is carried out to a very high standard in a timely manner. The team are trustworthy and have worked hard to meet and exceed our gardening requirements. We would have no hesitation in recommending Special Branch."

Residents of The Lodges, Cammo
"I needed my Beech tree removed from my garden in what was a complicated job given the position of the tree. Special Branch came highly recommended and performed a difficult task efficiently, safely and well. This involved roping and climbing in order to take the tree down safely in stages. Everything was cleared up and we were very impressed with a job well done. I would definitely recommend them to anyone needing any garden or tree work done."

Gillian H, Colinton
"I moved into my new house in June and the garden was a complete jungle. Special Branch came & cleared everything out, cut down trees and shrubs. They worked really really hard, were always punctual, very polite & cheerful. They left the place immaculate every day & filled me with confidence throughout. All in all I couldn't be happier with the service that Stevie provides and will continue to use Special Branch. I have no hesitation in recommending them to anyone."

Deirdre M, Lanark Road
"Special Branch have helped us with our gardens and trees for over 8 years, involving a wide variety of work. In that time they've been completely reliable, honest and trustworthy as well as extremely hard workers who always approach their work in a professional manner."

Mike & Alison P, Trinity, Edinburgh